Death of the Century-Old Silver Maple Tree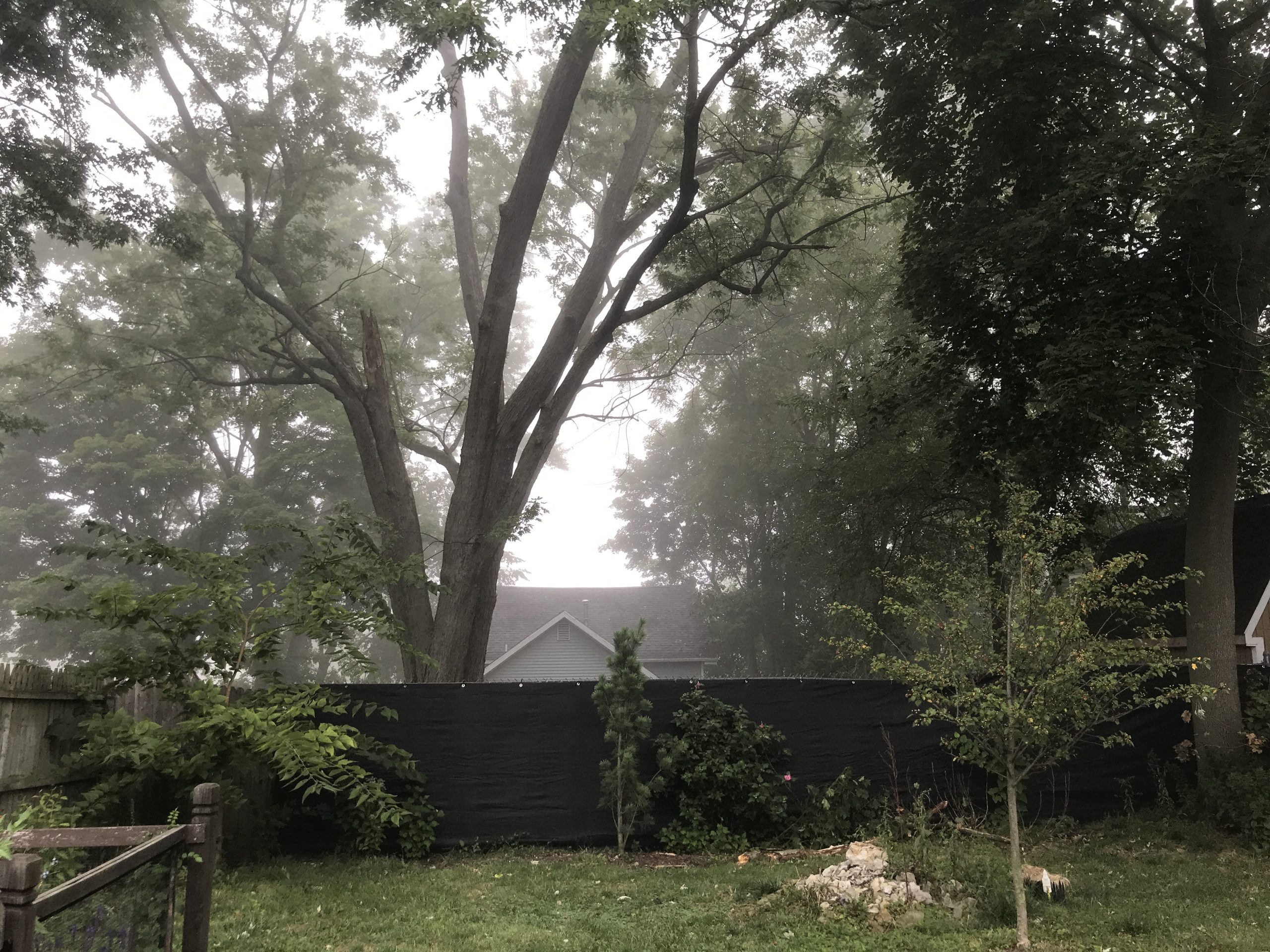 WITH THE DEATH OF THE SILVER MAPLE TREE - ALL WILL SUFFER
Alerted by the sound of cranes, buzzing chainsaws, and various bird species screaming; I rushed to peer out of my bedroom window, to find that the death of the Silver Maple tree was nigh. Overcome with grief and my heart racing; I ran outside to the backyard fence and asked the lumberjacks if they were taking the entire tree down---"Yes." —was the deafening answer. The birds were crying, I turned-- tears flooding my face,  and angrily stomped back into my house to embark upon one of the largest rage-crying fits that I've had in years. "It's not "just a tree" repeatedly played in my head as anger and a sadness coursed my veins. Maybe I was over reacting as I'm currently on a chemo treatment for my MS-- but I don't feel like it was an over reaction--I'm certain it was  genuine heartbreak, concern, and love for the nature around me-- as not many things make me break down like I did today.
FOR A CENTURY THAT TREE WAS HOME AND SUSTENANCE FOR A PLETHORA OF WILDLIFE IN THIS URBAN NEIGHBORHOOD
Taken a few days earlier, unbeknownst to me,  this would be the last of the many pictures that I have taken of the majestic century old tree.  Storms, high winds, and ice had been taking their toll on the old tree; dropping branches and limbs- natures litter and crushing my garden fence and my stockade fence. To me, fences are material —repairable and/or replaceable ---unlike trees of this size.
MANY OHIO NATIVE TREES ARE LARVAL HOST TREES
Serving humans and wildlife in both form and function, Maple trees are an integral part of any landscape. They are larval host trees to hundreds of moth and butterfly caterpillars, they offer some early spring nectar for the bees, the sticky sap attracts many insects, which in turn brings in a plethora of Ohio insect eating birds, like nuthatches and wrens.
Known for their soft wood and tree cavities, it makes a perfect tree for woodpeckers and other cavity nesting birds. Soft wood becomes problematic if not cared for properly when young and gets worse as the tree ages. Maybe this old maple was forced out by insurance who wanted it removed entirely, as it doesn't make sense to remove the entire tree when only one section was problematic. Many insurance companies are now dictating to homeowners, such as my mom—about which trees they want cut down or they will drop you.
PLANTING A NATIVE LANDSCAPE INCLUDES TREES, TOO
Although this tree wasn't mine, I relied upon its value in maintaining balance in the ecosystem that I have been creating for the last 9 years in my yard. My ohio native plants won't be enought without the old tree. Although I wasn't expecting the death of the Silver Maple tree to happen this soon; I had prepared for this day 4.5 years ago when I bought my then, "nothing but a twig" 2.5 ft Hackberry sapling; which you can see on my side of the fence, on the left side of the picture. In a few short years it's about 14ft tall, not nearly  near big enough to fill the void of the now missing Maple tree. I chose to add a Hackberry tree as additional support of the current ecosystem, with a tree of equal wildlife value and size as the existing Maples, but added a different tree for the expansion of biodiversity. I was also preparing to fill the void for the loss of the silver maple tree, for what I thought might happen in 15 years- not now. My heartbreaks for the old Maple tree, as I know, it wasn't ready to go. It had much life left in it.
NEW LIFE STARTS TODAY
I'm done crying. I'm in damage control mode. This tree loss is unacceptable and  I will replace that tree, with either another Silver Maple, Red Oak or another tree of high wildlife value within the next two weeks. I will not let the ground bees arrive in Spring without nectar, nor the birds go homeless this winter. I will get the largest tree that I can put in—to minimize the damage done. Aware that I can't give back to them some of things that have been taken- like their nests, but I can give back something ---and we can rebuild ---- together.